Lucy McGrath
Director
Lucy relocated to the Isle of Wight in 2013 from Kent where she grew up.  She possesses a strong ethos of Equality and Diversity and is passionate and dedicated to providing and delivering the highest quality of therapeutically supported residential accommodation across the Isle of Wight and Southern England. 
With a strong academic background, Lucy is an experienced Director with a demonstrated history of working in the individual and family services industry.  She loves to learn and is currently studying towards her Foundations Degree in Therapeutic Environments. Lucy is skilled in management and leadership and is always looking for ways she can develop herself, as well as those in the amazing team she works with.
Lottie Ralph
Team Coordinator & Placements Officer
Lottie has lived on the Isle of Wight for the past 8 years and brings her ethos of equality and diversity into the team. Lottie is very in tune with young people and is a natural problem solver and ambassador for the alternative. Both playful and empathic in equal measures, she is a natural at striking up comfortable conversations, and very willing to advocate rights.
Lottie takes great ownership on getting things right first time, but if this isn't possible, is very quick to find a solution or change the plan. Very social, she loves music, meeting friends, anything chocolate – and is never to be left alone with hair dye or hair scissors as her quirky look changes from week to week.
Chloe Sullivan
Business Development Manager
Chloe has worked in the care sector for 6 years, with a Level 6 in Early Years childhood Studies, and a Level 6 in Health and Social Care Chloe is currently doing her MSc in Psychology in mental health and wellbeing working towards her Level 7.
Often told she would fail when young, Chloe used this determination to change her future and help others.
When not working with the Phoenix team, Chloe enjoy spending time with her children, cooking up a storm and going on walks.
Debs Bates
Recruitment and Personnel Manager
Debs has spent most of her career working in Recruitment and she's passionate about helping young people find their way in the world. "When it comes to finding a job not everyone has had the same opportunities as others, I want to level the playing field. Confidence, belief and the ability to work hard are three of the most important qualities someone can hold, I'm passionate about instilling the belief and confidence, if the young person can do the working hard bit then it's a winning combo and nothing can stop them!"  
Debs is full of energy, and she loves to inspire and motivate, something we can make excellent use of here at Phoenix. Our resident cold shower expert, she loves to challenge herself whenever possible and believes that anything's possible when you put your mind to it.
Hannah Jennings
Residential Manager
Born and bred on the Isle of Wight, Hannah went to Chichester University to study Early Years Childhood Studies and used her time living on the mainland to widen her life skills and experience, ready to bring into her work in the childcare sector. Hannah then went on to be a Senior Nursery Manager at a childcare setting which she managed for 9 years gaining outstanding in OFSTED.
Hannah has a real drive to motivate and challenge young people to be the best version of themselves. She is passionate about her role and loves ensuring that the young people are supported and given every opportunity to grow and develop.
Benny
Benny Mehlfeld – House Lead Lincoln House
Benny trained as a Social Worker in his native Germany where he worked with young people between the ages of 14 -25 working primarily with young people from an ethnic minority background. He has travelled extensively before coming to the Isle of Wight in 2015.
Benny also has a background in the hospitality sector, so brings a wide knowledge of nutrition and healthy eating, key in helping our young people understand how to maintain a healthy diet. He is also passionate about keeping active and enjoying the great outdoors, especially bushcraft.
Benny is keen to support and assist our young people as they grow in independence in a homely environment, while respecting their privacy and space to grow as a person.
Molly
Molly Ralph – House Lead Magnolia House
Molly moved to the Island in 2013 from Kent and has always had an interest in health and social care, which to date she has studied up to level 3.
Molly brings her passion and knowledge of equine therapy to Phoenix, having witnessed the healing effect horses have on young people's health and well-being.
Having spent most of her life in the countryside  Molly spends a lot of time out walking her dogs, riding her horses and exploring the beautiful places the Island has to offer.
Joel
Joel Rouet – Joint House Lead Mulberry House
Joel moved to the Isle of Wight from London when he was 13 years old. A bubbly people's person who loves interacting with all different types of people, Joel is a driven and supportive team player who wants to make a difference and help support our young people's lives.
A keen sportsman, Joel loves all kinds of sports, especially football and cricket (having played county level cricket from the age of 9-15). Having being through his own personal journey with trauma, Joel can really connect and help prepare the young adults to progress on to successful independent living.
Khya
Khya – House Lead at Palm Tree House
Introducing Khya! She's one the happiest support worker you'll meet. Whenever a Young People need a hand, Khya is right there, ready to help. And guess what? They all love her!
Khya comes from a big family, so she understands how important it is to feel like you belong and have strong connections. She's been to so many cool places and enjoys the odd music festival. Khya is a super valuable member of the Phoenix Team.
Dan
Dan Rose – House Lead Pear Tree House
Dan has lived on the Isle of Wight most of his life. After completing his education in Sports Science at the Isle of Wight College, Dan spent 4 years teaching a range of sports at summer camps in America. As a camp councillor working so closely with kids through a variety of personal goals, his natural eagerness to learn and help others led him to work a number of years in customer focused job roles along with management positions.
Dan has worked within the care sector for 5 years now, he has a wealth of experience in working with youngsters and young adults along with working with a range of adults suffering with mental illness,
Elysia
Elysia Peach – Joint House Lead Mulberry House
Born on the Island, Elysia has always had an interest in helping children and young adults, stemming from her incredibly large family and many siblings, whom she adores and has learnt so much from.
Working towards her Level 5,  Elysia also brings her creative flair to the team, with her passion for art and photography adding new skills to the mix, which as well as encouraging self expression, require patience and perseverance.
Making a difference is what Elysia looks forward to most.
Join Our Team!
Interested in developing a career where you can make a difference to a young person's life?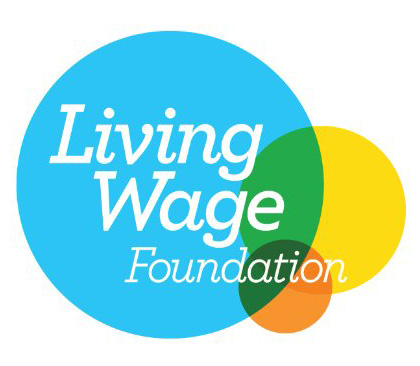 Telephone: 01983 240709
Out of Hours Mobile: 07878 080055
Head Office:
Palm Tree House
41 Carisbrooke Road
Newport
Isle of Wight
PO30 1BU